Home on the range…in New York City. Urban Cowboy is a luxury bed and breakfast townhouse and Adirondack style cabin in Brooklyn's Williamsburg 'hood. Four bedrooms, a spacious open kitchen, pot belly stoves, and beautifully exposed brick await you.
In the backyard you'll spy the cabin, which boasts an eight person hot tub as well as an outdoor sitting area. The Cowboy behind the creation is Lyon Porter. He bought the place and transformed it into the authentic, engaging oasis that it is today. 
Your options begin with The Dream Catcher at $100 a night to the entire B&B for $2,000 a night. Giddy up!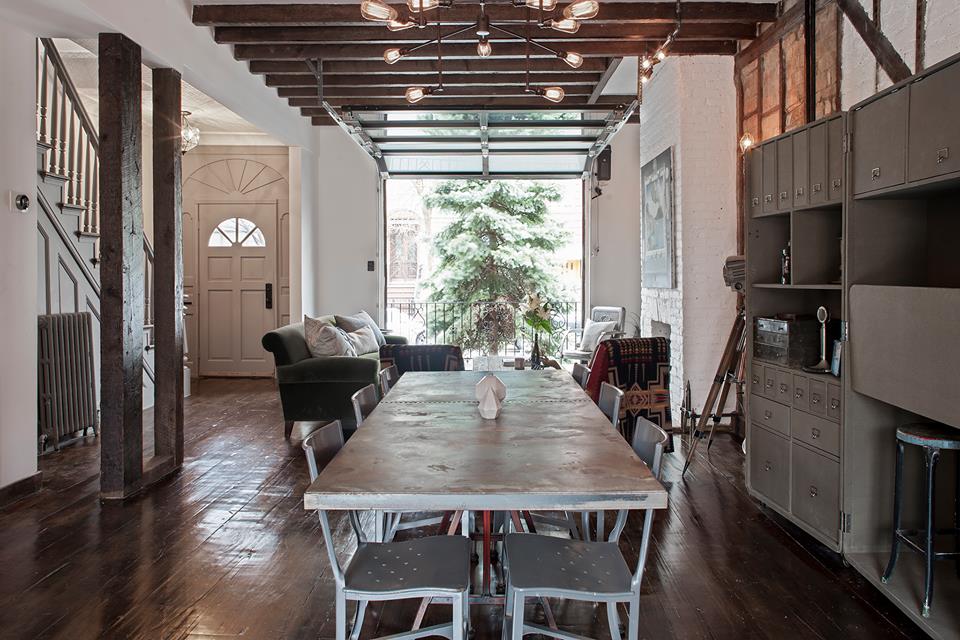 Images via Urban Cowboy