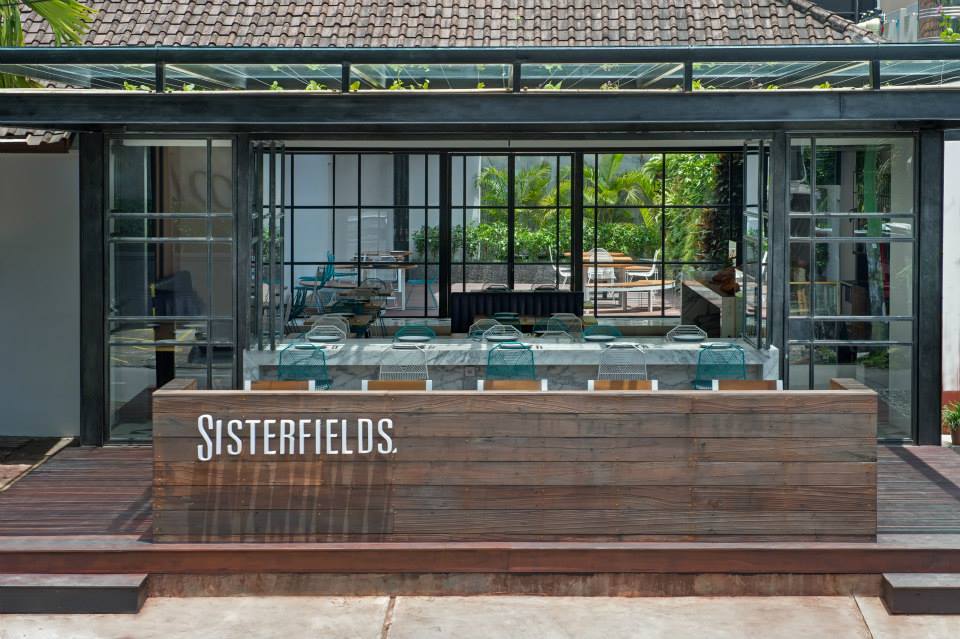 Hands down my favorite Seminyak cafe to eat and linger the day away is Sisterfields. Located near Bali's Seminyak Square, it was in walking distance from our Airbnb villa. From the clean design and chic decor to the divine food and drink, I adore this little spot located in paradise.
A latte and a carrot-ginger-apple-celery-lemon mixed juice were my daily faves.
The place is just damn cool. Easy breezy feeling and delicious real food. I even spotted my doppelgänger as I dined amidst the fun decor.
Sisterfields is one of Bali's best secrets. Now go tell all of your friends.
Image Credits: #1. Christopher Leggett #2-#7. Jenny Graham