With Christmas around the corner and the Winter Solstice behind us, it is a lovely time to acknowledge darkness, while allowing light to continually enter into your life. I felt the majesty of nature while in Iceland and it reminded me of the magic of this season. Have good taste in people; the experiences you live out will be better for it. Look at Mother Nature, she definitely made the right choice in hanging out with Jökulsárlón. This glacial lake is located in Southeastern Iceland, situated at the head of Breiðamerkurjökull, where it developed into a lake after the glacier started receding from the edge of the Atlantic Ocean.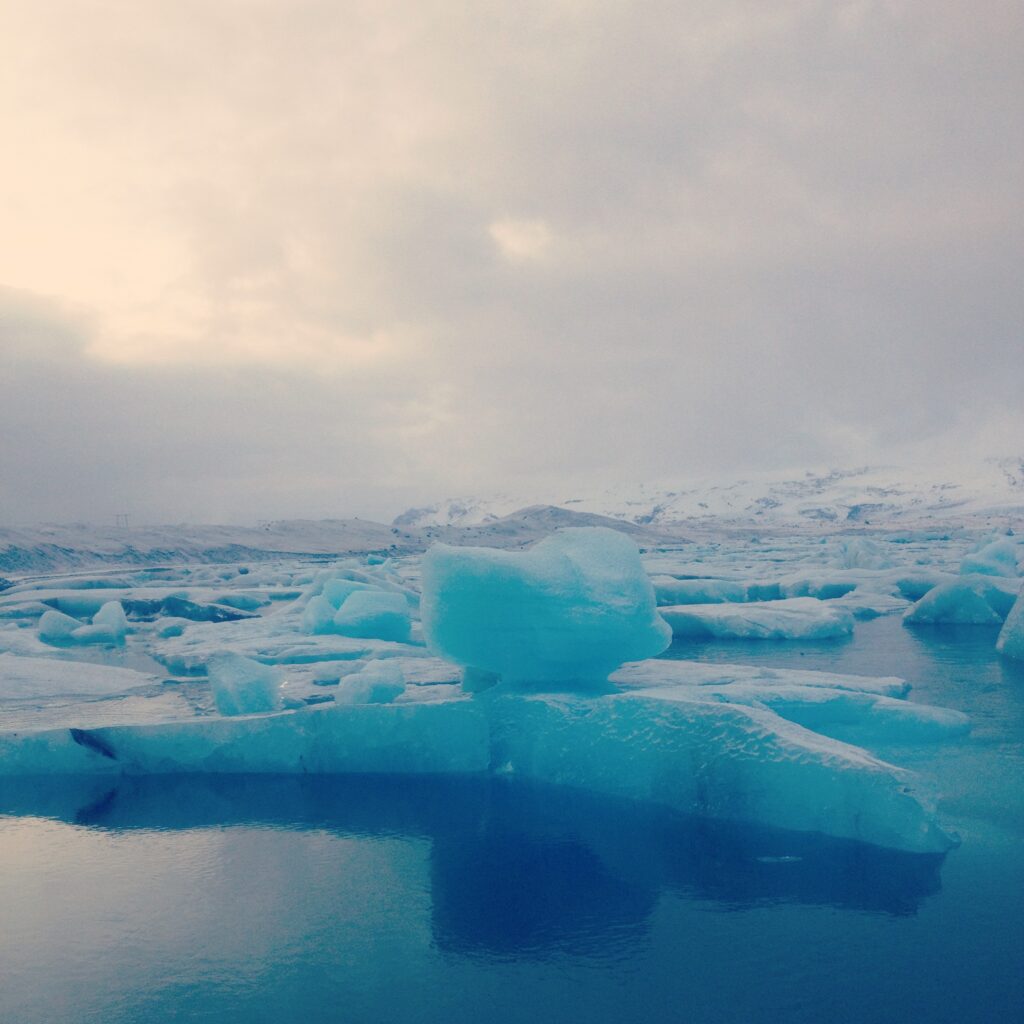 I became enchanted with the ever-changing natural light in Iceland. To stand surrounded by floating ice, a coastline and majestic mountains is surreal. And quite chilly this time of year!
The wind strength and gorgeous cloud formations are unique to Winter. I truly felt an inner calmness standing on the land.
Image Credits: Jenny Graham